DESIGN FROM THE COUNTRYSIDE

AND FOR THE C

OUNTRYSIDE
The pandemic has significantly raised awareness of rural areas and their potential. The hybrid global event Rural Design Days, which will take place on Saturday, March 12 and Sunday, March 13, aims to engage and connect designers, innovators, and visionaries around the globe. The Rural Design Days address the new challenges and opportunities of rural spaces in times of multiple transformations. In addition to numerous online lectures, there will also be physical "hub events" internationally, as far as the corona situation in the individual countries allows.
 The Rural Design Days are organized by the multiple award-winning creative platform Silicon Vilstal from Lower Bavaria. Silicon Vilstal is an official partner of the New European Bauhaus program and is organizing the Design Days for the third time. The Rural Design Days are also recommended by the global architecture and design website Dezeen. You can find this event in the Dezeen Event Guide.

Attendees can participate in talks, lectures and networking sessions and meet rural designers from around the world. The talks and lectures showcase rural regions as creative spaces and cover rural architecture, urban-rural exchange, and landscape and culture. The event includes design disciplines such as social design, architecture, food design or eco design.
RENOWNED SPEAKERS FROM
ALL OVER THE WORLD
Among the speakers from around the world are Kejtil Thorsen and Patrick Lüth, both of whom are part of the well-known multidisciplinary architecture firm Snøhetta. Also participating is internationally renowned expert, sociologist and futurist Franz Narada, rural creative, sociologist and Art Director from Italy Valentina Anzoise, and Co-Founder at Lucitopia Rural Design Challenge and co-founder and managing director of the Creative Cooperative Andrew Bullen.
The talks and lectures will showcase rural regions as creative spaces and cover rural architecture, urban-rural exchange, and landscape and culture.
FREE ONLINE
PARTICIPATION IN RURAL DESIGN DAYS: CHECK IT OUT!
Participation in Rural Design Days is free again this year. We are looking forward to numerous participants and lively discussions with our top-class speakers. The program of the two days with listed speakers and topics of the presentations as well as the zoom link to the online presentations can be found here.

Programme Day 1
Programme Day 2
Programme Day 1
13:00 (CET) GREETING AND OPENING SPEECH: "Seeing the bigger picture". Kathryn Moore and Helmut Ramsauer (Silicon Vilstal)
| FOOD DESIGN |13:30 Design responsibility. Francesca Zampollo
| 14:00 Social Dining – Hub event with participants from around the globe
| RURAL CREATIVE SPACE | 14:30 Garden of Metropolises. Opportunities of rural areas in the context of Corona pandemic. Prof. Dr. Helmut Klüter | 15:00 Rural Design as a systemic regenerator of rural areas. Valentina Anzoise
| SOCIAL DESIGN | 15:30 Self-sustaining rural Coworking-Spaces as a way to foster community. Jose Antonio Morales  | 16:00 Citizens' Institute on Rural Design: Still listening to Rural @ 30 Years. Stephen Sugg and Oliver Nell
| FASHION DESIGN | 16:30 Award Ceremony of Design Challenge "Zukunftsfreude". Silicon Vilstal
| ARCHITECTURE | 17:00 "Human – A Nest Builder" Prof. Rainer Mahlamäki
17:30 EXCHANGE with speakers, discussions, and questions. Open End.
Programme Day 2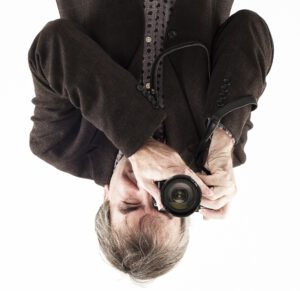 Sunday, March 13 at 18:00 (CET) BALANCING THE (ECO) PUZZLE. Leopold Zyka and Nikolas Kichler
Why good design and architecture is so important.
Our world is full of design and system errors
Architecture vs. Design – Abstract vs. Concrete
Good design? Good Architecture?
What are the available puzzle stones?
What is measurable? (SDG, LCA, footprint, energy, emissions, materials,…)
BIM (building information modelling)
Simulations?
Can AI / machine learning help?
The NEB triangle (sustainable, together, beautiful)?
Radical sustainability?
Balance between nature and architecture?
Density and diversity
What could new aesthetics be?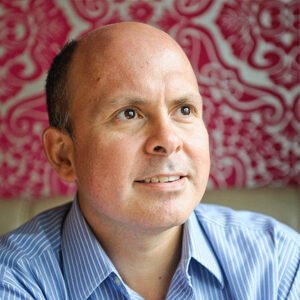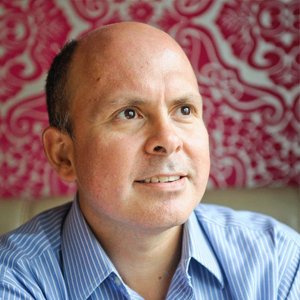 Jose Antonio Morales | Self-sustaining rural Coworking-Spaces as a way to foster community

Originally from Peru, he has lived in Slovenia for over 15 years. His professional career kicked off in IT. Jose works with corporate teams, SMEs, and young entrepreneurs, always bringing new perspectives, challenging the status quo, and sparking innovation. 
Back in the day, Jose co-founded one of the first ISP in Peru and started up one of the first Web communities in Latin America in partnership with Microsoft Peru. 
While in Slovenia, Microsoft Corp. recognized him as one of the 18 SMB Global Partner Area Leads. The US Patent and Trademark Office granted him his first invention in 2014. 
Since 2012 he has been incorporating Social Entrepreneurship, social impact, social innovation into his toolkit. He is a proud alumnus of the Ashoka Visionary Program.
Today, he is the initiator and co-founder of multiple ventures: Aurora Coworking, Lincoln Island, the European Rural Coworking Project, and Aurora Coworking Network.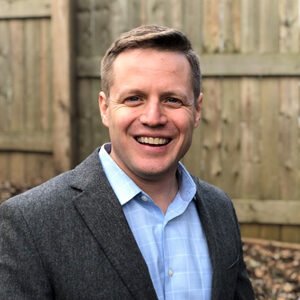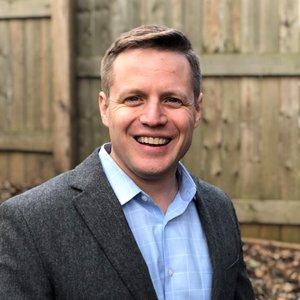 Stephen Sugg and Oliver Nell | Citizens' Institute on Rural Design (CIRD)

Before joining HAC as a Government Relations Manager and now Special Projects Manager, Stephen Sugg worked as a U.S. Senate staffer, a state-level higher education lobbyist, and as a senior policy officer at the Local Initiatives Support Corporation (LISC). Stephen is a published short story writer. He holds a master's degree in rural sociology from the University of Missouri and a doctorate from the College of William and Mary. His academic research interests include rural education, place-based education, and environmental education. Stephen spent four years as an adjunct faculty member at St. Leo University and Tidewater Community College.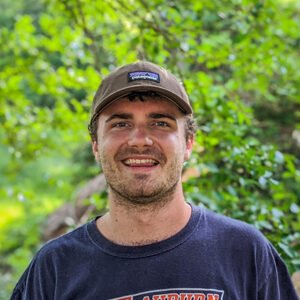 Oliver Nell | MA Student, Indiana University 
Oliver graduated with his undergrad at Auburn University where he studied Professional and Public Writing, as well as Classical Guitar. He is now in graduate school at Indiana University pursuing a MA in Arts Administration degree. Being from rural Alabama, Oliver has a passion for rural communities and the activities and ways of life that make them so special. He hopes, in his career, to work in rural communities, especially in community arts organizations and creative placemaking efforts.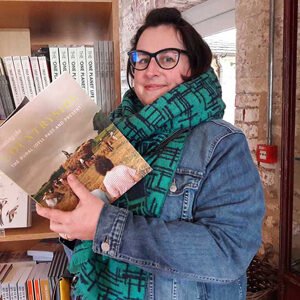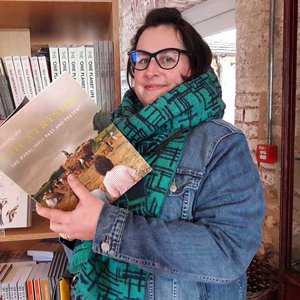 Dr. Rosemary Shirley | Exploring the Rural Distribution Centre

Dr Rosemary Shirley is an Associate Professor in the School of Museum Studies at the University of Leicester. Her research centres on cultural representations of rural places and she has published widely on this subject including her monograph Rural Modernity, Everyday Life and Visual Culture. She co-curated the critical landscape exhibition Creating the Countryside at Compton Verney and her writing was included in the Documents in Contemporary Art edition: Rural (Whitechapel/MIT Press 2019). Her most recent curatorial project is the online exhibition Everywhere: Life in a littered world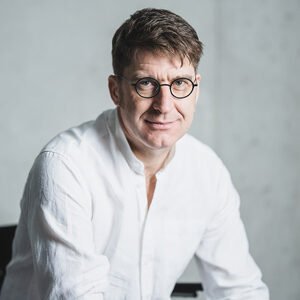 Michael Ulmer | QUERFELD.DESIGN

Michael Ulmer founded the strategy consulting and planning company "Querfeld.Design" with his wife Anna in 2016. Since then, he advises and accompanies medium-sized companies and municipalities in their strategic orientation, development and transformation. Likewise, he conceives and designs rural and urban spaces, buildings and interiors in the disciplines of urban planning, architecture and interior design.
STRATEGY DESIGN
An impulse lecture followed by a round of dialogue on the relationship between people and space, between strategy and design.
Illustrated example projects and models will show the quality of a rural building culture and architecture already has and could have in the future, why the countryside is experiencing a social renaissance and can experience much more in the future.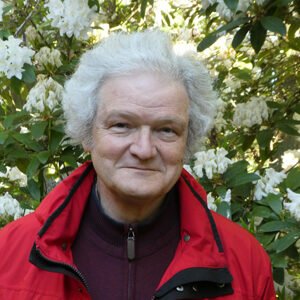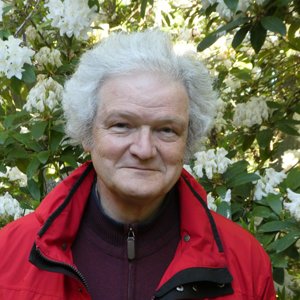 Prof. Klüter| Garden of Metropolises

Helmut Klüter lives and works as a geographer in Greifswald, a small university town on the Baltic Sea. While other researchers write most about people moving from the countryside to the cities, Helmut works on migration from the big cities to the countryside. Since 2008, he has been developing the "Garden of Metropolises" mission statement with his colleagues.
Helmut was born in the village of Rahden (North Rhine-Westphalia). He studied sociology, economics, geography, history, Slavic languages and political science at the University of Muenster. He then carried out research in Giessen, Copenhagen and Novosibirsk on life and social development in peripheral regions of the Netherlands, Finland, Sweden, Siberia and Germany. He conducted several expeditions and field trips to Khakassia, Karelia, Värmland, Tatra and Altay.
In Greifswald, he managed a working group that compiled and published the first economic atlas on eastern Mecklenburg-Vorpommern He also dealt with the question of how regions with agro-industrial structures can be transformed into sustainable economies. On this topic, he has published monographs on the German states of Saxony, Brandenburg and Mecklenburg-Vorpommern.
Helmut is Corresponding member of the Geographical Society of Finland, and member of the board of the Urban-Rural Development Network at Wismar.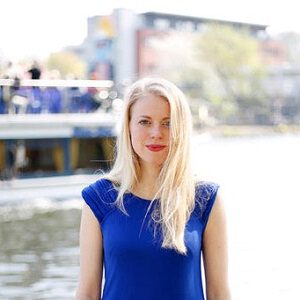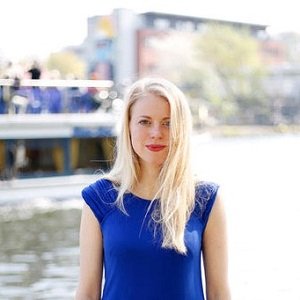 Inés Lauber | Edible Futures – Designing Food Culture

Studio Inés Lauber is a conceptual food and design studio based in Berlin (since 2012) and Beelitz-Heilstaetten, Brandenburg (since 2020). The studio raises awareness on the subjects of sustainability, seasonality, locality and maintaining biodiversity through storytelling and conceptual design. 
Experimenting with foraged ingredients and traditional preserving methods, researching on healing aspects and cultural values of food, the studio blurs the boundaries between forgotten and modern, traditional and new, food and art offering food concepts to not only feed your body, but also your mind.
Inés Lauber mainly works with local and sustainable produce and collaborates with projects and (small) businesses that have social and environmental sustainability high on their agenda. 
»Food culture is a reflection of our society and a manifestation of the zeitgeist. I use food as both a source of inspiration and as a working material. Social and emotional aspects as well as sensory experience are central to my work. I create concepts for the food culture of tomorrow.«
– Inés Lauber 
Photo: Constanze Flamme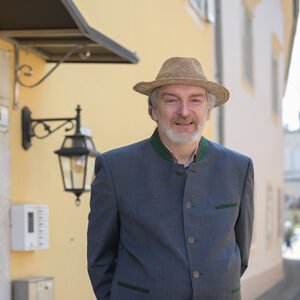 Franz Nahrada | A Grand View of Our Rural Future

Franz Nahrada, born 1954, sociologist and futurist from Austria, has been a vigorous advocate of rural areas, understood as a potential integral human habitat in its own rights, for more than 30 years – strictly opposing the "inevitable total urbanisation by 2050 plus rewilding of the planet" narrative. So he started assembling the parts of an alternative view of the future, connecting technology and ecology, and promoting the idea of "Global Villages".
Instead of pursuing an academic career, he went on "learning journeys", initiated events and conferences and field trials on the changes that information technologies inflict on space – and created an ever growing network of co-thinkers and inspiring people which he calls the "Global Villages Network".
Photo: Jürgen Makowecz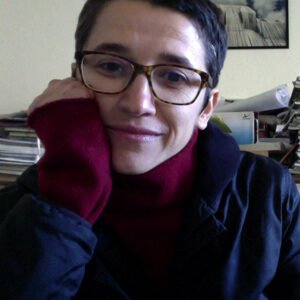 Valentina Anzoise | Rural Design as a systemic regenerator of rural areas 
Sociologist, Founding member of Ru.De.Ri association, Art director of Rural Design Week
Sociologist, PhD in Information Society. He has taught at the University of Milan-Bicocca, University of Padua, European Institute of Design, and collaborated to several national and European projects on urban and rural sustainability, among the last ones: MEDIUM New pathways for sustainable urban development in China's medium-sized cities (EuropeAid), CAP-PERI Common Agricultural Policy, Peer Educational Resources in Italy (IMCAP).
In 2014 she founded Ru.De.Ri (Rural design for territorial regeneration), a cultural association whose mission is to design, develop and promote practices and approaches aimed at valorizing inner and rural areas, placing the activities related to agriculture at the heart of regeneration processes. In 2019 she has been the art director of the first Rural Design Week.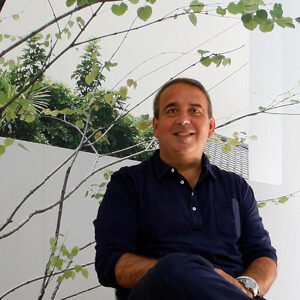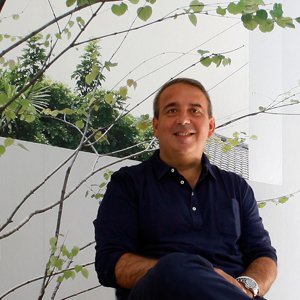 Andrea Bartoli | Farm Cultural Park: A platform for change

Notary since 2000. He is a consultant in strategic planning, feasibility and management of public and private cultural organizations.With Florinda, life partner and accomplice of all his initiatives, in June 2010 they gave birth to Farm Cultural Park, a new generation Cultural Center, winner of numerous awards, including the prestigious award of the American Foundation of the same name Curry Stone Design Prize, as one of the 100 international experiences that have produced the greatest social impact in the world in the last ten years; invited in 2012, 2016, 2018, 2021 at the Venice Architecture Biennale and published in the most important national and international media such as The Guardian and Vogue and Domus. For several years he has been promoter, curator and organizer of exhibitions of prestigious international artists and architects.In 2018 he was a guest of the US State Department, in Washington, Pittsburgh and Detroit to participate in an exchange project called the International Visitor Leadership Program (IVLP).
In 2019 he was invited by the European Commission to be Inspirational Speaker at the Dublin Global Platform and by Unesco and Popular Republic of China in Meishan for Rural-Urban Development: The Future of Historic Villages and Towns. In the same year he designed Countless Cities the first Biennial of the Cities of the World.
In 2020 he was a guest of UN at the tenth edition of the WUF-World Urban Forum.
In 2021 with Countless Cities he won the Human City Design Award of Seoul.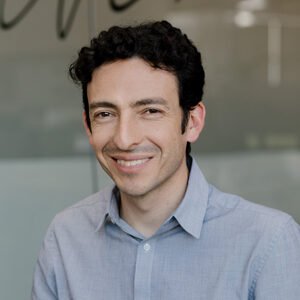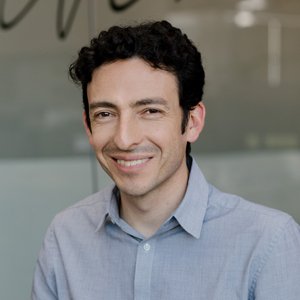 Esteban A. Matheus | Designing for an Indigenous community in the Ecuadorian Amazon rainforest

Esteban Matheus is an Architect originally from Ecuador that lives and practices architecture in an integrated design firm in Vancouver, Canada. Esteban specializes in sustainable design and has worked on award-winning planning, infrastructure and post-secondary projects with a focus on sustainability. He is also co-founder of Humans For Abundance (H4A), a social enterprise that aims to restore and conserve the planet's ecosystems and biodiversity by empowering local humans who can take real, concrete actions that have an additive, large-scale positive environmental and social impact. Through the work with H4A, the question of designing for rural communities in a manner that supports local culture and identity while also being ecological and practical has become essential.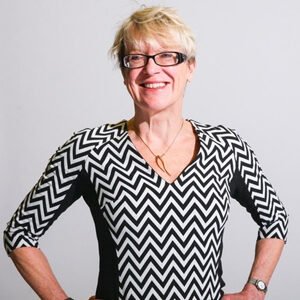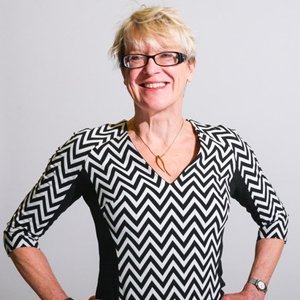 Kathryn Moore| Seeing the bigger picture

Professor Kathryn Moore is the creator of the West Midlands National Park and Director of the international think tank, the WMNP Lab. She is leading the development of this new approach to transform regions and cities, organizations, policy, modes of governance and finance, addressing global challenges in the context of the accelerating climate emergency. 
Overlooking the Visual: Demystifying the Art of Design (Moore 2010) sets a new way of looking at landscape, putting it at the heart of the built and natural environment. She was celebrated by the LI in August 2019 as one of the most inspiring women landscape architects this century.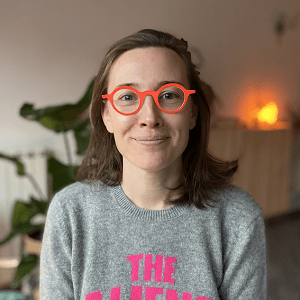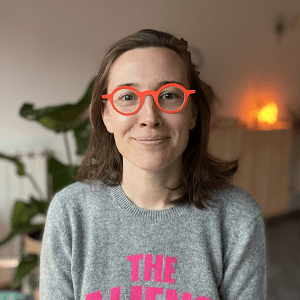 Francesca Zampollo| Design responsibility

Dr. Francesca Zampollo is a Food Design Thinking researcher, consultant, teacher, and keen public speaker. She is the founding editor of the International Journal of Food Design, the first and only academic journal of Food Design, the founder of the International Food Design Society, and she organised the first, second, and third International Conferences on Food Design. Francesca earned a PhD in Design Theory applied to Food Design in 2014 and she taught Food Design and Design Theory at London Metropolitan University and Auckland University of Technology as a full time lecturer and researcher. For the last eight years Francesca worked on developing the Food Design Thinking methodology, as a food-specific branch of Design Thinking (fooddesignthinking.org). Francesca founded the Online School of Food Design© (onlineschooloffooddesign.org) in 2016, and she now works as a consultant and as a teacher bringing the Food Design Thinking methodology to companies and individuals.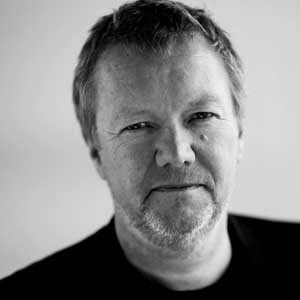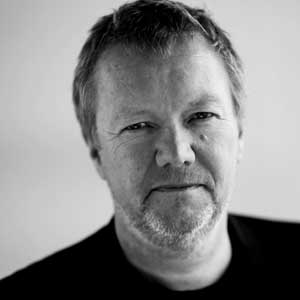 Kejtil Thorsen and Patrick Lüth | Rural Identities: an ecologial architecture walk

Kjetil Trædal Thorsen was born in Haugesund, Norway, and in 1985 he graduated as Dipl. Ing. Architect from the University of Graz, Austria. The same year he was a co-founder of the first Norwegian gallery for architecture, Gallery ROM.
In 1989 he co-founded the multidisciplinary architectural practice, Snøhetta, which now counts the disciplines architecture, landscape architecture, interior architecture, product design and graphic design. Since the creation of Snøhetta, Kjetil has been instrumental in the projects developed by the practice such as the Bibliotheca Alexandrina in Alexandria, Egypt; the New National Opera and Ballet in Oslo, Norway; The SFMOMA in San Francisco; the National September 11 Memorial Pavilion in NY; the Lascaux IV Caves in France; the Busan Opera house in Busan; Under, Europe's first underwater restaurant in Lindesnes, Norway; Shanghai Grand Opera House in Shanghai, China and Le Monde Group Headquarters in Paris.
He is a frequent lecturer internationally, and from 2004 to 2008 he was professor of architecture at the Institute of Experimental Architecture at the University of Innsbruck, Austria.
As founding partner, Kjetil has been instrumental in defining and developing Snøhetta's philosophy and architectural ambition. Many of the projects created by Snøhetta has been inspired or led by Kjetil.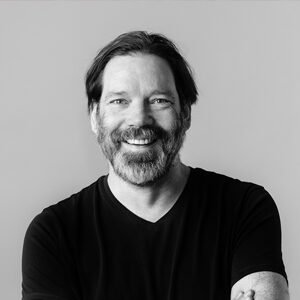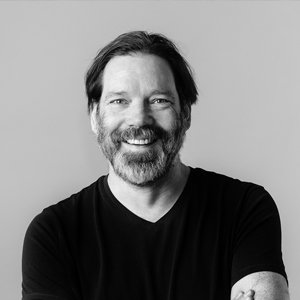 Architect Patrick Lüth has headed Snøhetta Studio in Innsbruck since 2011. In 2005, after studying architecture in Innsbruck, he started as an intern in the Oslo office. There he accompanied many international architectural competitions due to his exceptional design skills and was involved in some of Snøhetta's most famous design submissions. In Innsbruck he is leading, among others, the Swarovski projects "Kristallwelten Evolution" and Manufaktur, an innovative building for production and creative collaboration, the design study for a new museum quarter in Bolzano, the master plan for a new city quarter in Budapest, and hotel and tourism projects. In summer 2021, he and his team won the competition for the University Campus Klagenfurt.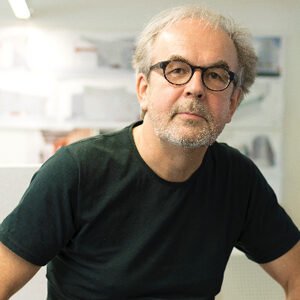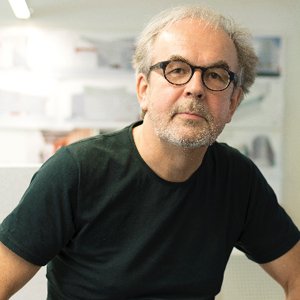 Prof. Rainer Mahlamäki | "Human – A Nest Builder"

Professor Rainer Mahlamäki's representative designs are a product of his belief in the importance of understanding each commission's backstory. He strives to understand the people he designs for, the landscape he is altering, and the history he is representing. Whether museums or homes, his designs are rooted in a deep understanding and speak for themselves.
His best-known works include, e.g., the Museum of the History of Polish Jews in Warsaw, Poland, and the Finnish Forest Museum Lusto in Punkaharju, Finland. He is currently working on the Żurawie mixed-use block in Gdańsk, Poland, and the Lost Shtetl Jewish Museum in Šeduva, Lithuania, to name but a few.
Aside from his projects, Rainer Mahlamäki frequently acts as a juror for high-profile international architecture competitions. His pioneering achievements have been recognized with, e.g., the prestigious Prince Eugen Medal conferred by the King of Sweden for outstanding artistic achievement.
Rainer Mahlamäki founded Lahdelma & Mahlamäki architects together with Ilmari Lahdelma in 1997. Their collaborations began well before this, with the founding of the architecture collective 8 Studio in 1986, and architecture office Kaira-Lahdelma-Mahlamäki in 1992.
Rainer Mahlamäki has been ever-present within Finland's education and architecture institutions. He is Professor Emeritus of Contemporary Architecture at the University of Oulu, chaired the Board of the Museum of Finnish Architecture from 2002 to 2006 and was President of Finnish Association of Architects from 2007 to 2011.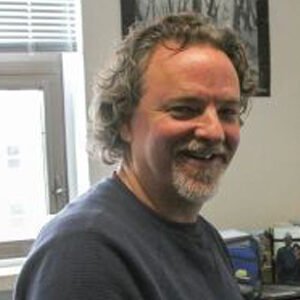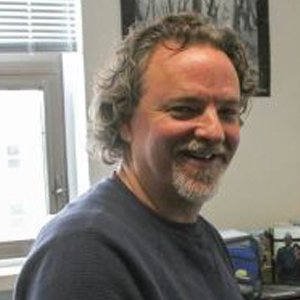 Iain Davidson-Hunt | Designing rural

Dr. Iain Davidson-Hunt is a professor at the Natural Resources Institute, Clayton H. Riddell Faculty of Earth, Environment and Resources, University of Manitoba and a Registered Professional Planner with the Canadian Institute of Planners. His current research focuses on biocultural design as an approach to support individuals and collectivities in their efforts to revitalize their communities and regions drawing upon their biocultural assets. He has worked with Indigenous, Peasant and rural producers on artisanal, or small-scale, food and beverage systems, as well as the use of non-timber forest products for food, medicine and crafts in Canada and Latin America for thirty years.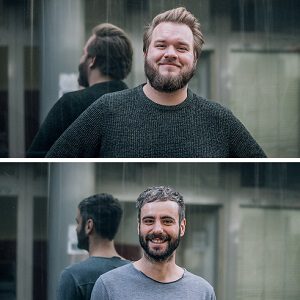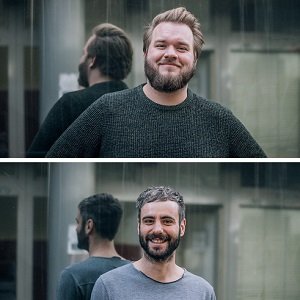 studio amore – Mathias Burke and Leon Jank | A new take on rural design

studio amore operates at the interface of spatial and social transformation. The team of Berlin-based urban and rural designers and researchers, focus on the issue of transformation in different regional contexts. They developed their own methods at the intersection of design, social science, planning activism and digital tools.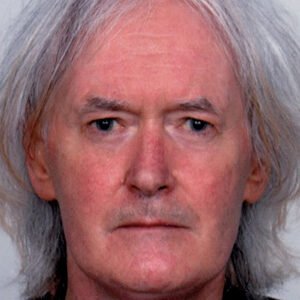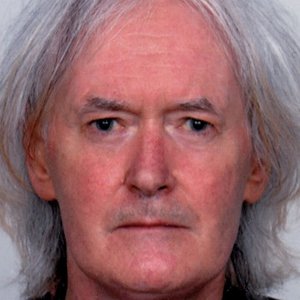 Andrew Bullen | Lucitopia Rural Design, China

Andrew Bullen has spent his working life moving between creative disciplines, cultures and societies: From working for the Brecht family in East Berlin, to university teaching in West Berlin, Sussex, Amsterdam, Utrecht, St. Petersburg and Xiamen. He co-founded the pioneering Europe Online in Luxembourg, directed the Media Guild Creative Industries incubator in Amsterdam and the Futur en Seine Festival in Paris. He is founder of the Creative Cooperative, co-creator of the European Street Design Challenge (ESDC) and co-creator of the Lucitopia Rural Design Challenge (LRDC) in Jiangxi province, China. He has created and run citizen co-design and social entrepreneur workshops for the United Nations Development Program (UNDP) in Georgia, Cairo and Alexandria. Andrew has published widely in non-fiction and fiction.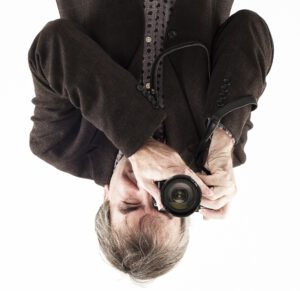 Leopold Zyka | Workshop BALANCING THE (ECO) PUZZLE

Leopold Zyka, born as Digital Native in Vienna (Austria), Software Architect, Open Source Evangelist, founder of OpenLandLAB, Co-initiator of ThinkCamp Smart Country.
Currently we are working in co-creation on first drafts for a distributed open eco village 
as contribution to the New European Bauhaus .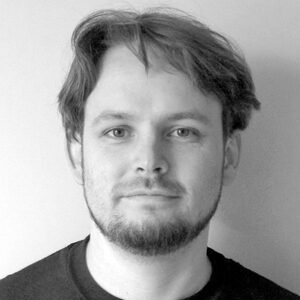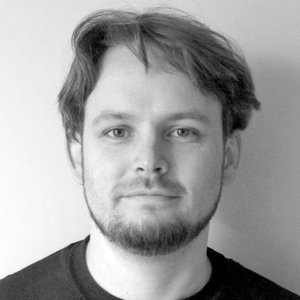 Nikolas Kichler

Nikolas Kichler is one of the three initiators of the vivihouse project. He studied architecture in Vienna (AT) and Delft (NL). The question of how urban dwellers can actively shape and adapt their built environment has been on his mind since his student days. This has led him to the Maker Movement, the commons and alternative economic cycles. After internships architecture firms in Berlin and Vienna, he has been active at the Vienna University of Technology, where he initiated the vivihouse project in 2016.
Organization and Moderation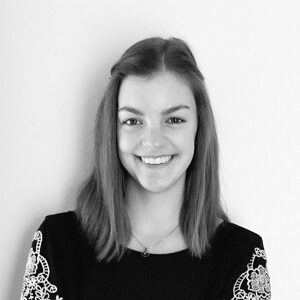 Simona Gulich
Project Manager | Rural Design Days 2022
Simona Gulich works as an event manager and PR manager at Silicon Vilstal while studying journalism, PR and political science. She organized the Rural Design Days 2022 from the program planning to the acquisition of speakers and the promotion of the event.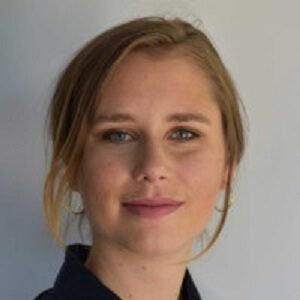 Rebecca Alt
Moderation | Rural Design Days 2022
Rebecca Alt is moderating the Rural Design Days for the second time. Previously, she was responsible for program coordination at Silicon Vilstal Festival. Rebecca works at the Federal Foreign Office Germany.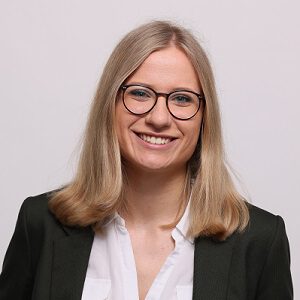 Carina Forsthofer
Technical Support | Rural Design Days 2022
Carina Forsthofer works as an event manager at Silicon Vilstal alongside her studies in media and communication. For the Rural Design Days, she coordinates the technology and processes in the background.
The first thoughts concerning a "Rural Design Event" came about in 2019, when we prepared our partnership with the Munich Creative Business Week, the largest design event in Germany. Back then, we asked ourselves: is there a specific rural design? What is the relevance of design for rural regions? Are rural regions a good place for designers?
To put the topic "Rural Design" to the test, we then organised a "Rural Design Workshop" at THE ARTS+, the international "Future of Culture" event at the Frankfurt Book Fair in fall 2019. The lively discussions there encouraged us to plan the first Rural Design Days in March 2020, as a small regional event on a tiny farm. With the pandemic approaching, we decided to transform the physical event into an online event virtually "overnight". Our event spontaneously got online participants from different countries. Video 1 Video 2 
This led to the next step: a global online meeting of rural creators – the Rural Design Days 2021. 
Here you can find the Rural Design Annual 2021, which includes the proceedings of last year's Rural Design Days event.
Behind the scenes & MCBW 2021
Silicon Vilstal gemeinnützige UG
(haftungsbeschränkt)
Lortzingstraße 8
D-84144 Geisenhausen
Geschäftsführer: Albert Fischer, Helmut Ramsauer